Fruit and vegetables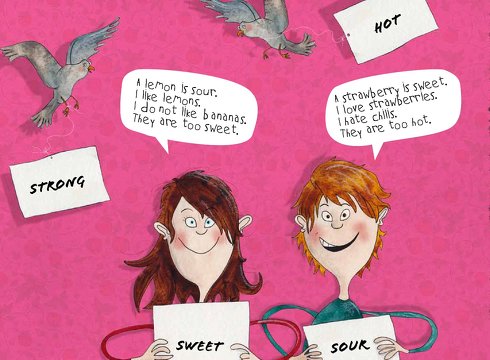 Frugter og grøntsager er noget, vi alle spiser. Det er ikke alle, der synes, at rød peberfrugt eller løg smager godt. Men hvad smager de af? Er de søde, sure, stærke?
Du skal nu lære noget om, hvordan forskellige frugter og grøntsager ser ud og smager, og hvad de hedder på engelsk.
I skal også tale om, hvordan man får et tomatfrø til at gro.

Vocabulary (ord du skal lære):

Fruit, apple, banana, peach, cherry, plum, lemon, grape, onion, chili, orange, strawberry, red pepper, corn, tomato, plant, seed, plant pot, soil, watering can, sunlight, jump on the bed, bump it's head, call the doctor, fill, add water, place, grow.